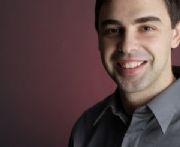 Larry Page, a co-founder of Google to step into CEO position on April 4.
Google announced that Larry Page would take over as chief executive, succeeding Eric Schmidt, the company's CEO since 2001.
We all know that Google has been struggling in some areas, especially in social networking. Facebook rival has been a most real thread to Google during the past couple of years. The lack of competitive Google product development in these areas might be a main reason changes were made.
Sometimes changes are good and I hope Larry will be full of energy to bring Google a piece of a social networking pie.
…………………………………………………..
Source: PCworld